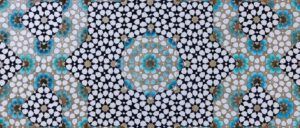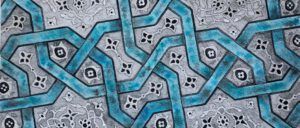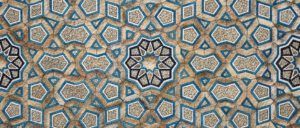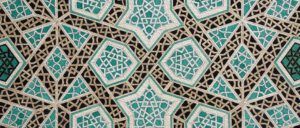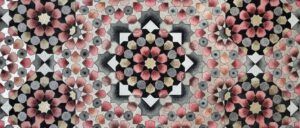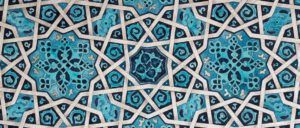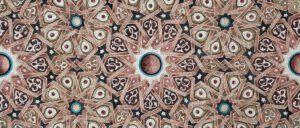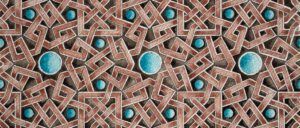 Welcome to my world of patterns, palettes and paints!
I am a freelance artist of geometric designs working from my studio at home. I construct each piece by hand using compass and straight-edge and my work is a fusion of contemporary palettes and time-honoured patterns from Islamic lands.
My art speaks for itself. Islamic geometric patterns draw me irresistibly, like a moth to a flame. The beauty, mystery and genius of these patterns is timeless and universal. They express the principles and realities that govern the cosmos, the natural world and human nature. For me, art is a synthesis of work and play, a coming together of discipline and freedom, mind and heart, skill and creative imagination in an alchemical marriage that unites self and soul in the present moment. It is a pathway to self-knowledge.
I hope you will enjoy my website!